Overseas Candidates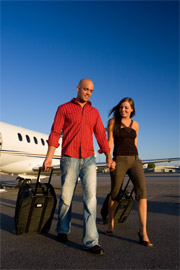 Lifestyle
Adelaide - one of the few places where you can have a rewarding career and still have enough time and money to enjoy quality time with family and friends.

Adelaide has been rated as one of the world's top 10 cities in which to live for lifestyle (Economist Intelligence Unit Liveability Ranking 2011).

South Australia, and in particular Adelaide, offers such a wide contrast of recreational and sporting activities, extensive lifestyle options and fantastic and affordable places in which to live - whether you choose the beach, the hills, rural or city living.
DPTI has offices, workshops and depots located throughout South Australia, with its main office in the Adelaide CBD.
Successful overseas candidates may receive support and assistance with their visa process, and and the possibility of financial support to assist with the costs of emigrating and setting up a new life in South Australia. Our aim is to make the process as easy and painless as it can be for you and the family members who will be joining you.

So, if you are thinking of making the move to Adelaide, whether now or some time in the future, consider the exciting opportunities that DPTI offers, and the rewarding contribution that you can make to the development of South Australia's Planning, Transport and Infrastructure network.
Residency requirements
To undertake employment on an ongoing basis, an applicant must be an Australian citizen or have permanent residency status.
An applicant for a contract role must have a visa, which allows them to work in Australia for the period of the contract.
For further information please visit the Commonwealth Department of Immigration and Citizenship website.
Qualifications
If you have relevant academic or technical qualifications gained overseas, refer initially to the Skilled Occupations List on the Commonwealth Department of Immigration and Citizenship website for contact details of the relevant assessing bodies for the occupations.
Further Information