Project Launch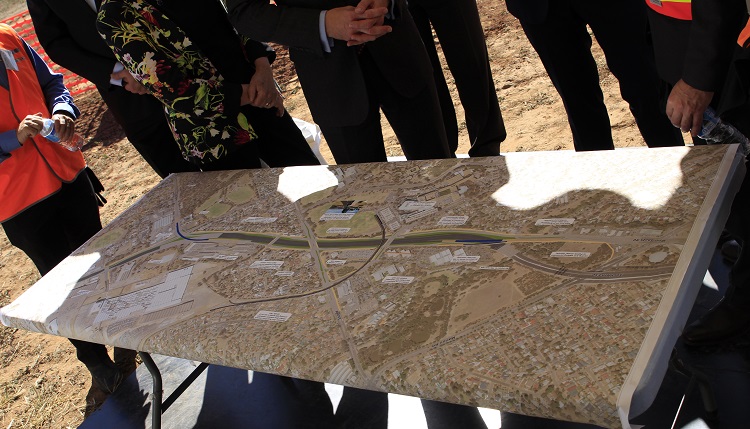 On 20 December 2015 the tender to construct the $667 million Darlington Upgrade Project was awarded to Gateway South - a joint venture between Fulton Hogan and Laing O-Rourke.
The scope of the project was also extended to approximately one kilometre north of the Tonsley Boulevard.
The Australian Government has announced its intention to upgrade the North–South Corridor over ten years and, together with the South Australian Government, has committed to construct the $667 million Darlington Upgrade Project. The Australian Government will contribute $533.6 million and the State Government $133.4 million for the Darlington Upgrade Project.
The upgraded North–South Corridor will provide a series of strategic free-flowing road links to connect the rapidly expanding industrial and residential growth areas in the north and the south, to provide new opportunities for economic development.
The current roadway isn't capable of handling projected growth and the number of vehicles that need to use the road or the size of the freight carriers travelling along it. In response, Australian and South Australian governments are expanding the route by creating a dedicated non-stop North-South Corridor with a program underway to eliminate the worst bottlenecks.
To date, 44 km of the North–South Corridor has been completed. New road links have been built between Gawler and Port Wakefield Road (Northern Expressway), Regency Road and the Port River Expressway (South Road Superway) and between Bedford Park and Old Noarlunga (Southern Expressway duplication). Traffic flow along and across the route has also improved with the construction of the Gallipoli Underpass and the Glenelg Tram Overpass.
The Darlington Upgrade Project will include a lowered non-stop motorway that passes beneath Flinders Drive, Sturt Road, Mimosa Terrace/Sutton Road, Ayliffes and Tonsley Boulevard. Along both side of the lowered motorway there will be at-grade service roads and a full free-flow interchanges at the junction of the Southern Expressway and Main South Road.
The additional one-kilometre scope extension to Tonsley Boulevard will allow motorists to avoid another two sets of traffic lights, including the busy intersection of South, Ayliffes and Shepherds Hill roads.
Construction is set to begin in early 2016, and be completed by mid-2019.