Portrush and Magill Road Intersection Upgrade
About the project
The Australian and South Australian Governments jointly funded $98 million (50:50) to upgrade the Magill and Portrush Roads intersection.
The Australian Government commitment was part of the Commonwealth Urban Congestion Fund. The State Government's contribution addresses recommendations of the State Government's Keeping Metro Traffic Moving Report. The report identified this intersection as a priority location for treatments that address road congestion and keep traffic flowing
The intersection of Portrush Road and Magill Road is part of the National Land Transport Network and forms part of the Outer Ring Route, which is a major traffic route and freight route. Both Portrush and Magill Roads are also high frequency public transport corridors.
Early works commenced in June 2020, and the intersection was opened to traffic in November 2021.
Artist impression of upgrade for illustrative purposes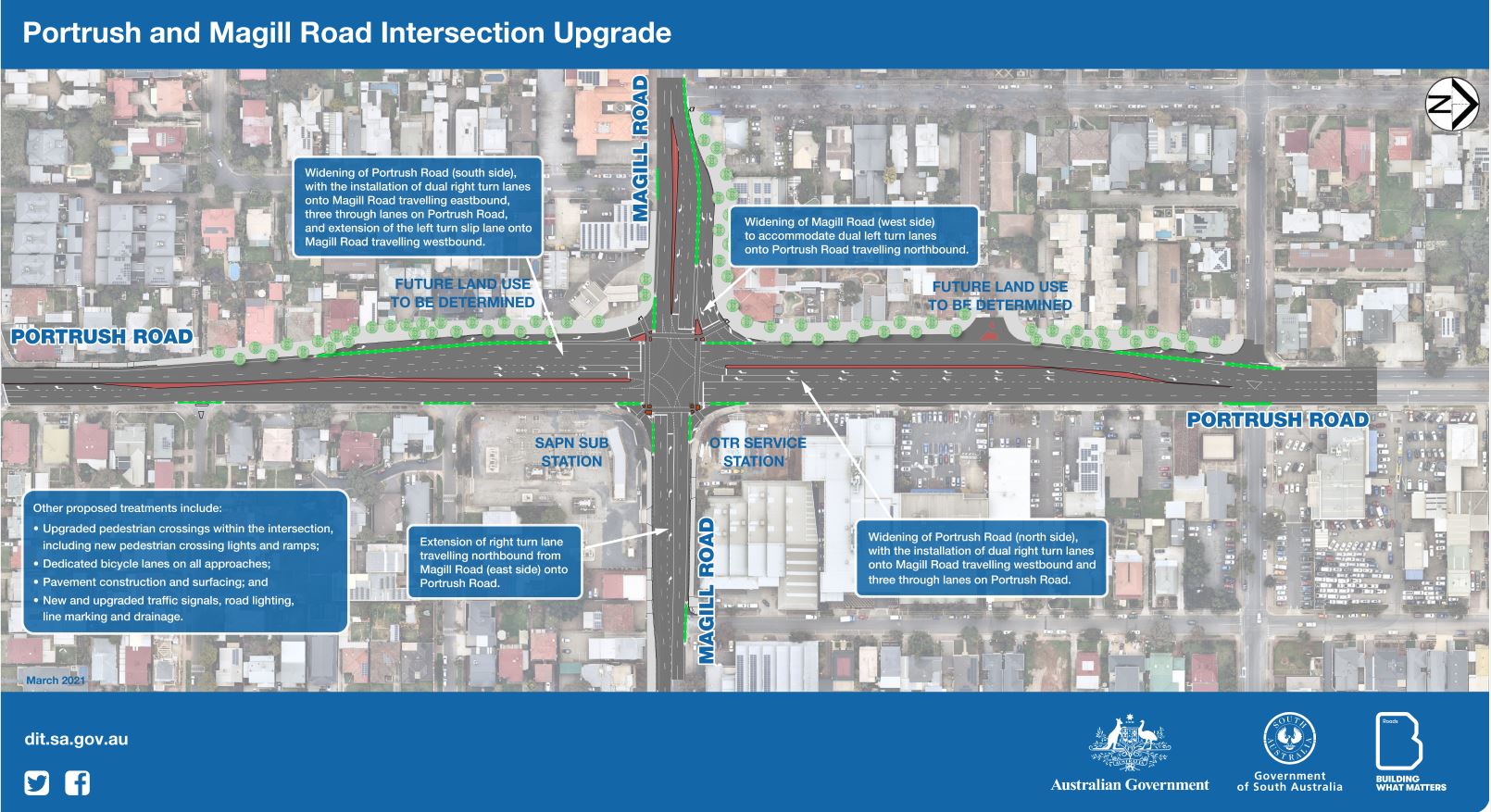 Further information
If you have any further enquiries regarding this project, please email dit.communityrelations@sa.gov.au or telephone 1300 794 880