Torrens Road to Torrens River Project Scope Extension
Grade separation of South Road and Torrens Road Project Announcement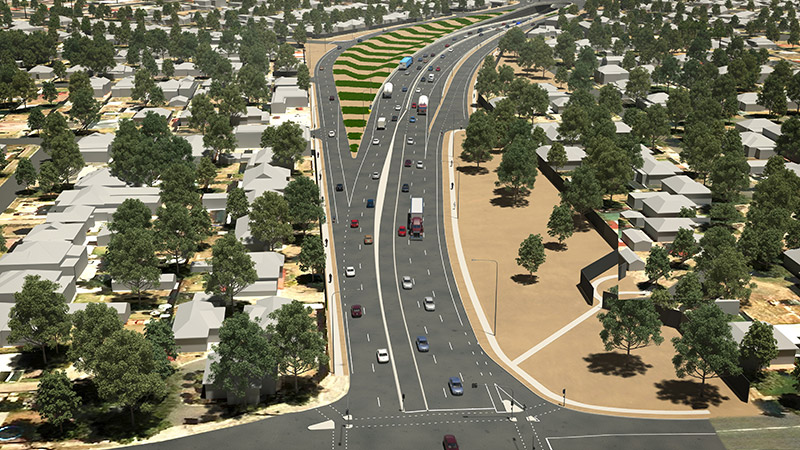 Torrens Road to Pym Street looking South toward Torrens Road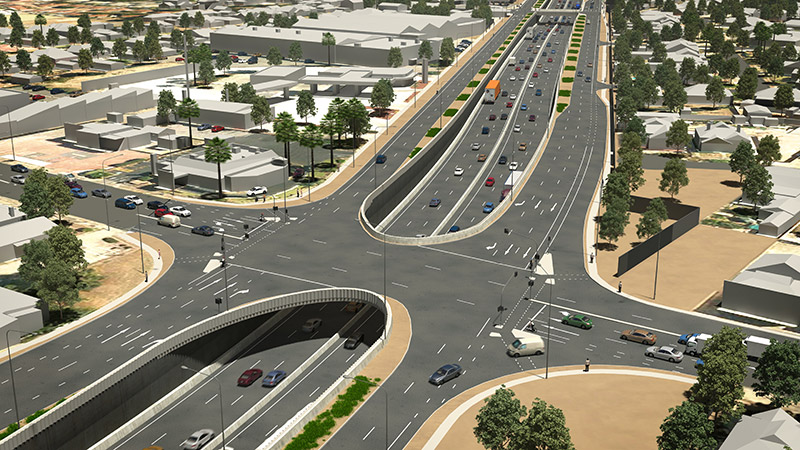 Torrens Road looking South towards Hawker-Hurtle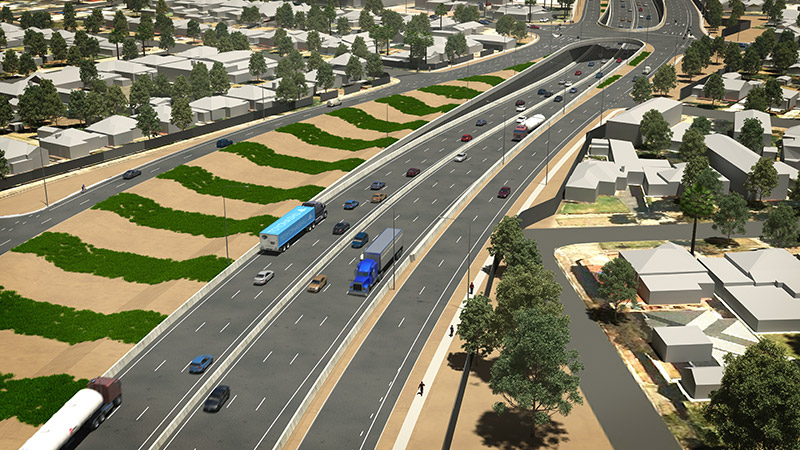 Lowered Motorway looking South toward Torrens Road from Pym Street
---
On, Saturday 12 December 2015, the South Australian and Australian Governments announced the extension of the existing Torrens Road to Torrens River Project to include the section of South Road between Pym Street and Torrens Road in Croydon Park.
The extension resulted in the grade separation of South Road and Torrens Road and extend the lowered motorway by approximately one kilometre. All works were completed within the approved $801 million budget and completed within the original time frame.
The design includes:
An extension of the lowered motorway beneath Torrens Road returning to grade near Pym Street
Improved signalised intersection at Pym Street
Parallel surface roads each side of the lowered motorway to provide access to the surrounding community and local businesses
Improved cycling and pedestrian facilities
Landscaping and noise barriers (where required)
To view the concept design for the Torrens Road to Pym Street map scope extension.
Safety and travel efficiency will be significantly improved with the extension of the lowered motorway beneath the Torrens Road intersection.
The Australian and South Australian Governments have allocated in excess of $2.5 billion for the North-South Corridor, Torrens Road to River Torrens Project, Darlington Upgrade Project and Northern Connector Project.