Apply
Before You Get Started
Benefits of Government Employee Housing (GEH) include subsidised rent, payment of rent via payroll deductions, no requirement to pay a tenancy bond, responsive maintenance service and a periodic, rather than fixed term, tenancy agreement.
GEH is not a choice based program, to received subsidised rent, you must accept the house allocated. If you choose to decline the allocated GEH house, you elect to forego the government rental subsidy.
GEH provide unfurnished housing of varying sizes. The range of housing is diverse and includes mainly older houses, with some upgraded houses and modern contemporary houses; GEH only provides furnished housing in the APY Lands. To assist GEH to allocate suitable housing, you are requested to provide as much relevant information as possible.
Approval for the eligibility of subsidised housing is the responsibility of the applicant's employing agency. GEH obtains the approval for eligibility for each applicant. Allocation of appropriate housing is related to the timing of this approval and housing availability.
All arrangements for furniture removal are the responsibility of the employee and the employing agency.
Connection of all utilities other than water are the tenant's responsibility.
In houses with bottled gas, GEH pay the annual service charge. The tenant is responsible for arranging and paying for the bottles to be refilled.
Benefits, Choice, Alternatives
The Employee housing program is designed to assist government employees taking up positions in regional locations to obtain housing in the required area.
What are the benefits of the Employee Housing Program?
Using Government Employee Housing guarantees: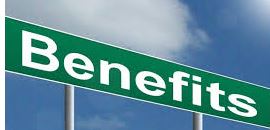 Concessional rent (15-50% below market)
Rent will be deducted direct from payroll
No bond is payable
Prompt, friendly services
Pets are allowed (Government owned properties only)
Responsive maintenance service
Allowance of 136kl per year of water free
Periodic (no fixed term) lease allowing flexibility in rental period
---
What limits the choice of Housing I have?
The major factor affecting the choice of housing is the limited amount of stock available. The stock is generally sufficient to satisfy the historical needs of each specific area and there are limited vacant homes available for letting at any particular time.
Housing is allocated to applicants according to need, usually assessed on the basis of number of dependants or number of people to be accommodated. The criteria is clearly defined in the allocation policy. Government Employee Housing makes every effort to ensure individual requirements of employees are taken into account, however due to the limited amount of housing stock, no guarantee can be provided that all needs will be met.

It is for these reasons that CHOICE is not a feature of this program.
---
What other options do I have outside of the GEH program?
Remember, the Employee Housing Program is not the only option available to you. If available housing does not meet your expectation, then the private rental market may be a more acceptable alternative. There are a range of options available to employees taking up employment in country locations, including:
Private rental market (consult local real estate agents)
Purchasing property (consult local real estate agents)
Boarding or sharing with other property owners or tenants in the area
Temporary accommodation (i.e. a caravan or hotel)
Each of these options may provide varying degrees of choice however the concessional benefits to rent are not available.
---
Re-locations
A tenant may seek re-location only when there is a permanent change in their personal circumstances or family composition / size. Where a tenant requested relocation is accepted by GEH, the tenant is responsible for their own removal and all associated costs, including the inspection fees incurred by GEH.
GEH may be required to initiate a tenant's relocation under certain circumstances - e.g. where a private lease is not renewed, where an owned or leased house is contracted for sale with no option for government to remain as tenant. In these circumstances, GEH organise and pay for removals and pay for connection and disconnection fees.
What Will Be In My House
Government Employee Housing (GEH) manage approximately 1650 government-owned and leased houses across South Australia.
GEH owned houses vary in range and style, reflecting the diversity in age and origins of the current stock.
GEH has been progressively disposing of its older and lower quality housing stock, while continuing to undertake upgrade programs to meet targeted housing standards for government employee housing.
All Government owned houses generally provide the following features:
Safety & Security
Security screen doors
Residual current devices for both lighting and power
Smoke alarms
Safe drinking water sourced from SA Water supply or a rainwater tank (area specific, generally APY Lands)
External
Concrete driveway and perimeter paving
Garden area
Fencing to provide an enclosed rear yard
Rainwater tank (APY Lands only)
TV antenna for local reception
Rubbish bin where local collection occurs
Clothesline
Letterbox where local delivery occurs
Hot water service
Gas Cylinders if applicable. Fittings for two gas cylinders will be provided where there is no mains gas and where there are gas appliances of any sort in situ. GEH take responsibility for the utility hire cost but the cylinders remain the property of the supplier and must remain at the property, refill of the cylinders is a tenant responsibility.
Internal
Floor coverings, with carpet in bedrooms (except remote areas)
Tiled bathroom, toilet and laundry areas
Holland and / or vertical interior blinds (not curtains)
Automatic washing machine taps
Exhaust fans in kitchen and bathroom
Heating to lounge or living area
Ceiling fans in bedrooms where evaporative air conditioning has not been provided (conditions apply)
Ceiling insulation (where practical)
Telephone connection (telephone and line rental is a tenant cost.)
GEH has been progressively upgrading its existing housing by providing the following items where funding permits:
Front security lighting - at the rear where there is separate rear access (eg laneway). street corner housing and where evidence of risk to tenants can be proven.
Fire blankets (APY Lands)
Deadlocks
An exterior weatherproof power point
Awnings (conditions apply)
Dust seals to external doors
Built in wardrobes (conditions apply)
Undercover parking, either as a carport or a garage
Rear veranda
What will not be provided as a standard?
Some specific features, including those listed below, are not provided in GEH:
Dishwashers
Security alarms
Combustion heaters
Swimming pools and spas
Structural modifications
Tenant Modification / Installations
You may wish to install additional features or make changes at your own expense. These features and changes can range from minor works such as hanging pictures and curtains to more substantial alterations such as installation of TV antenna masts.
GEH will try to accommodate your proposal where possible but you must obtain permission first as this is a requirement of your Residential Tenancy Agreement. It is also important to determine the construction type of your house. You will be required to reinstate the house to its original condition when you vacate, otherwise GEH will undertake the work and charge you for it. In all cases, please discuss and get agreement of your proposals with your Housing Officer in writing before undertaking any work.